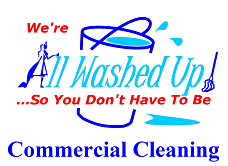 Hiring the Most Trusted Commercial Cleaning Company

The janitorial cleaning provider is really a great benefit to each and every company as well as every building. Everyone knows that a well maintained building says a lot about you and your company to current and prospective clients, promotes human health and productivity, and affects your bottom line. Your building must be cleaned up once in awhile - in some cases, a couple of times each day. If you would like to have a thorough cleaned building and at the same time highly effective manpower, you can't merely rely on your staff to complete the work. And so, what should you do now?

To get an efficient cleaning company isn't a simple thing to do. To make sure you find the services you desire, you start by researching local and reputable commercial janitorial companies. That is why you are reading this now. Business owners that do their due diligence reach out to businesses like All Washed Up Cleaning, Winston Salem, NC. Why? Because All Washed Up Cleaning has been providing specialized janitorial services for over 15 years; making use of the concept of customization with our own pattern of unique way of managing our cleaning staff to be the most dependable cleaning company in Winston Salem, NC. We furthermore evaluate when and how often cleaning services should be performed. Professional services can be performed on daily or several times a week. We start by listening, because you know your business and your budget best. All Washed Up Cleaning knows cleaning and will recommend the cleaning package that will best resolve your current cleaning issues. You may select what professional services you want, for example - dusting of surfaces, cleaning of restrooms, hard surface floor cleaning, floor stripping as well as floor waxing, empty out garbage receptacles and remove and replace liners, construction clean-up, day porters, examination for potential floor, electrical and insect problems and various other solutions you will be needing.

Our company believes that your particular company needs high quality services so All Washed Up Cleaning is willing to consult with you and assess what cleaning needs you have and recommend a cleaning package. Call All Washed Up Cleaning, LLC in Winston Salem NC today and schedule your free of charge on-site assessment with a professional expert.
Fill Out This Form to Get Our Latest Specials!